Meet the Team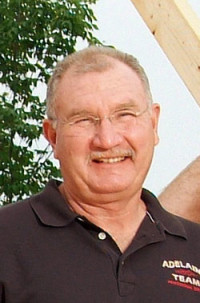 Founding Father
Steve Adelaine
Steve incorporated Adelaine Construction in 1992 after building with his father Steve Adelaine Sr. on and off for 20 years prior. Steve specialized in all forms of construction but his passion for wood working is best represented in his favorite form, log construction. His vast knowledge of building allowed him to visualize every aspect of a project to insure project accuracy. Steve retired in 2013, but continues his wood working by milling logs and creating custom tables. He enjoys the extra free time visiting his two daughters not in the business and spoiling his granddaughters. You might even catch him on a jobsite to make sure the 'kids' are still doing things right.
---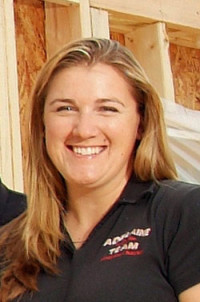 Partner & Project Coordinator
Melissa Adelaine-Supernault
info@adelaineconstruction.com


Melissa, Steve's eldest daughter, joined the family business in 1999, beginning her ladder of success as a crew member after graduating with an Associate's degree in Accounting and a Bachelors of Science degree in Marketing and Business Management. She worked on the jobsite for 4 years wearing her tool belt and coordinating subcontractors. Melissa transitioned into the office where her business skills excelled and provide each client with personalized service in Project Management assisting in the decision process through the entire project. Melissa is a licensed builder in Michigan, served on the board of directors for the Little Traverse Bay Association of Home Builders for 7 years, become a Certified Aging in Place Specialist and Certified Green Professional with the National Association of Home Builders, sits on the Construction Resource Committee for the Emmet County Department of Planning, Zoning and Construction and is a Marketing Committee member for the Harbor Springs Area Chamber of Commerce.
---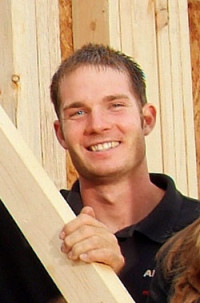 Partner & Foreman
Noah Adelaine
noah@adelaineconstruction.com

Noah, Steve's Son, joined the team full time in 2005 after graduating with a Construction Management Degree from Ferris State University. He gained practical experience working for the family business during all of his summer breaks throughout high school and college. Noah works on the job daily while efficiently running the crews as Foreman and coordinating all aspects on the job site. He pays close attention to detail to ensure all craftsmanship is completed with the highest standards in mind. Noah's extensive knowledge of building techniques ranges from old fashioned craftsmanship, a family trademark passed down to him by his father, to new innovative ideas to help ensure the company is always moving to the next level. Noah is also a licensed builder in Michigan and has become certified in Lead Renovation, and a Green Professional, helping the company grow into the future with the Green movement.
---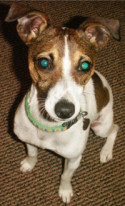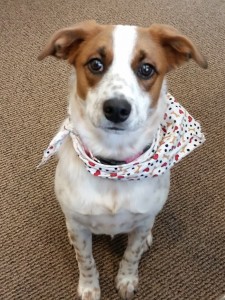 Professional Greeters
Foxi & Danish
Foxy joined the team in 2008 as professional greeter. Her excitement is shown to each and every person visiting the office. She specializes in customer relations and jumping. Foxy retired with Steve in 2013 and passed the greeter duties to Danish. Danish is in training and is currently working from apprentice to professional greeter. Foxy & Danish are integral parts of the Adelaine Team and visit the jobsites on warm sunny days.
---