Dream Homes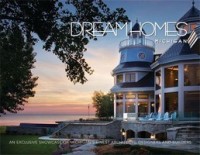 Adelaine Construction has been building quality custom homes in northern Michigan for year, thanks largely to President Steve Adelaine's lifelong association with the custom home building industry (his father worked in construction before him) as well as his experience around an array of construction types and exacting attention to detail.  He is involved with every project personally and visits each job site daily.  In recent years, Steve's daughter, Melissa, and son, Noah, have joined the family business, and are helping to grow Adelaine Construction and expand its range of services, always striving to satisfy customers beyond belief.
Read the full article as printed in Dream Homes
Adelaine Construction Is Rooted in the Past, Ready for the Future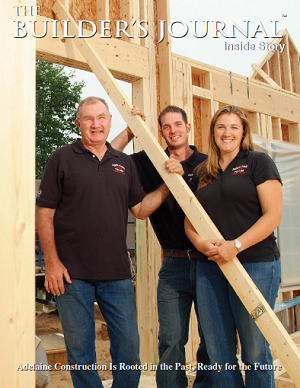 When Steve Adelaine and his son, Steve Jr., began building homes together in Harbor Springs more than thirty years ago, they had no idea the legacy they were creating. The family loved running businesses and already had a clothing store and restaurant when they decided to take their love of home building to a more professional level. "They enjoyed working with their hands to build homes," says Steve Jr.'s daughter, Melissa Adelaine. "And they enjoyed creating a home where nothing was before. I like that too." Melissa is the third generation of Adelaines to pursue a career in residential home construction, and now her younger brother, Noah, has joined the family business, too. Steve Sr. has since passed away, but his son and grandchildren continue to bring honor to the Adelaine name with the quality of their work.
Read the full article in the PDF edition of Builders Journal